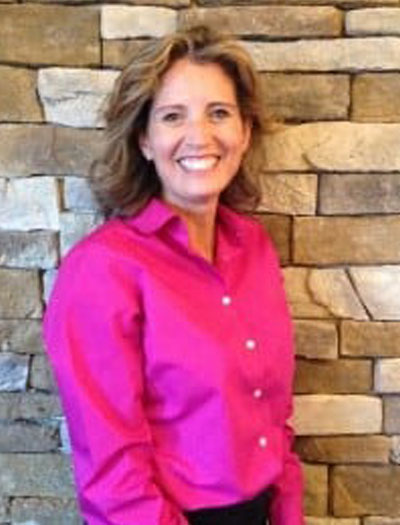 Dr. Rhonda Krause
Dr. Rhonda Krause began practicing dentistry in Loveland, CO in 1996. She has continued to expand her knowledge by studying with leaders in dentistry and has completed over 1000 hours of postgraduate education including a dental implant mini-residency at the Medical College of Georgia in Atlanta. Dr. Krause has also studied with Dr. Peter Dawson at the Dawson Center for Advanced Dental Study in St. Petersburg, Florida. She is a member of the Larimer County Dental Society, CDA, ADA, AGD, American Academy of Implant Dentistry, American Academy of Oral Systematic Health and Seattle Study Club.
Dr. Krause believes strongly in helping her patients make the connection between their oral health and their overall health and well-being.
"I want to work with my patients to help them bridge the gap between oral and systematic health. We can achieve this by building health, enhancing relationships, and treating our patients with integrity, respect and kindness."
Dr. Krause is passionate about helping each and every person she works with, from age 0 to 100, to be happier and healthier. She loves working with children and is committed to helping each child develop skills and behaviors that support a lifetime of dental health.
Outside of the office, Dr. Krause enjoys spending time with her husband, John, and their children and grandchildren. She also loves tending her llamas and chickens, skiing, running and traveling.